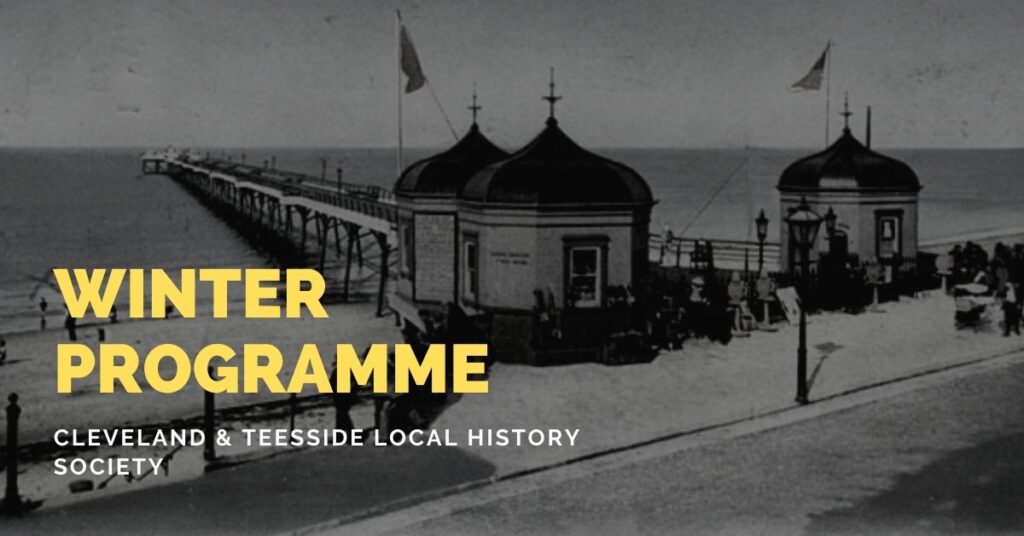 This winter we will be holding a programme of talks on a range of interesting subjects covering our local area and historical subjects.
This year we continue to host talks online using Zoom, which has proved popular and capable of bringing together people from all over the world to hear our speakers.
The talks are all free to attend. They are:
Saturday 18th September at 10am:
A Tale of Two Piers – The rise and fall of the piers at Redcar and Coatham.
Peter Sotheran
Saturday 9th October at 10am:
Women as capital lenders in the expansion of 19th century Middlesbrough and Scarborough
Joan Heggie
Thursday 11th November at 7pm:
Mediaeval Buildings Myths – The Folklore and Archaeology of Historic Buildings
James Wright
Saturday 11th December at 10am:
Ingleby Manor – Its Families Through Time
Geoff Taylor
For full details and links to sign up to attend, visit our Programme of Events page.
In early 2022 our programme will continue, and the plan is to host a couple of live, in-person meetings with a couple of speakers each. Details to follow, but keep Saturday 8th January and Saturday 12th February free!