The Cleveland and Teesside Local History Society operates an active and varied programme.
We provide regular talks and day-schools on a wide variety of topics and covering every period of history, from Anglo Saxon and Roman times to Victorian and Twentieth Century developments.
Details of our current programme of talks are provided below.
---
Winter 2023/24 Programme
Our Winter programme includes a mix of in-person and online lectures on a variety of history subjects. We'd love you to join us for these free talks. Details below:
Saturday 30 September 2023 – 10:30am
Venue: Dorman Museum, Middlesbrough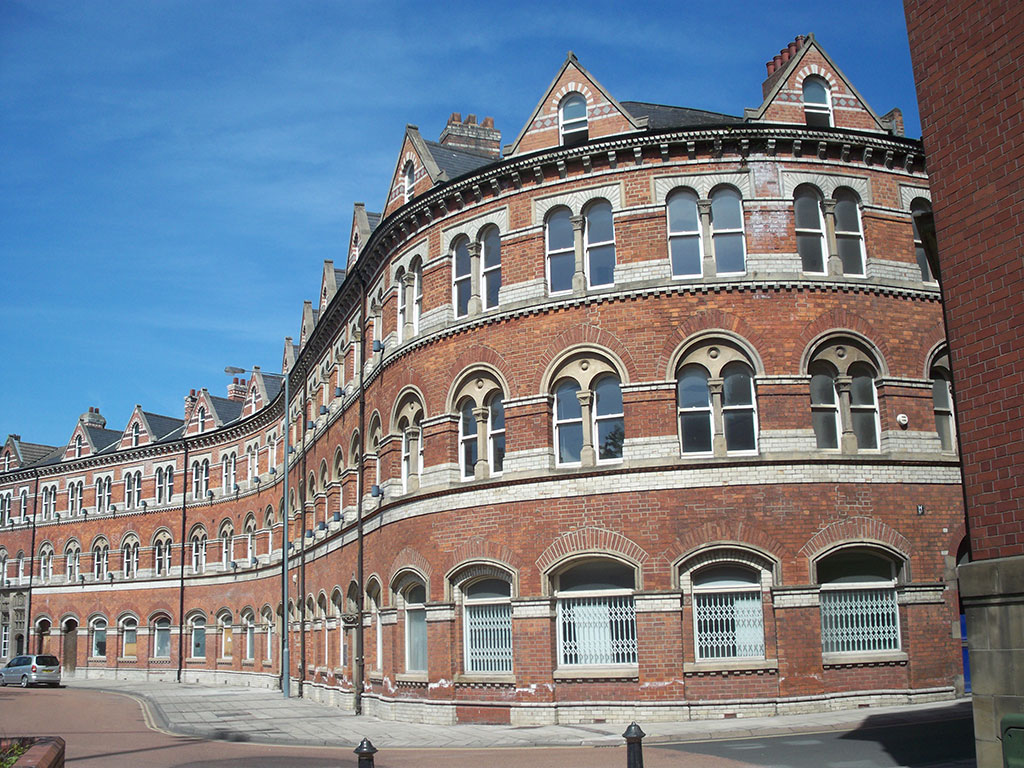 The architect who designed most of Middesbrough – well quite a bit of it anyway!
William Henry Blessley was a Victorian architect, little known today, who did an awful lot of work in the town of Middlesbrough and the locality. In January 1868 he is documented as supervising work at St Hilda's Church, Middlesbrough and then in 1870 he designed 2, 3 & 4 Exchange Place as offices. A number of his attractive buildings still remain to this day including several listed buildings in the town's Historic Quarter.
Speaker: Ian Stubbs
The Story of Pilotage from Babylon to Tees Bay
The first references to pilotage occur in biblical times – legislated for in the earliest codified set of laws, it remains a vital cog in the maritime world. Tees pilots have played their full part in developing and enabling the extraordinary growth of shipping across Tees Bay over more than two centuries. Former Tees Bay pilot Geoff Taylor FNI will tell its story together with testimony of its trials and occasional tribulations.
Speaker: Geoff Taylor
---
Saturday 21 October 2023 – 10:30am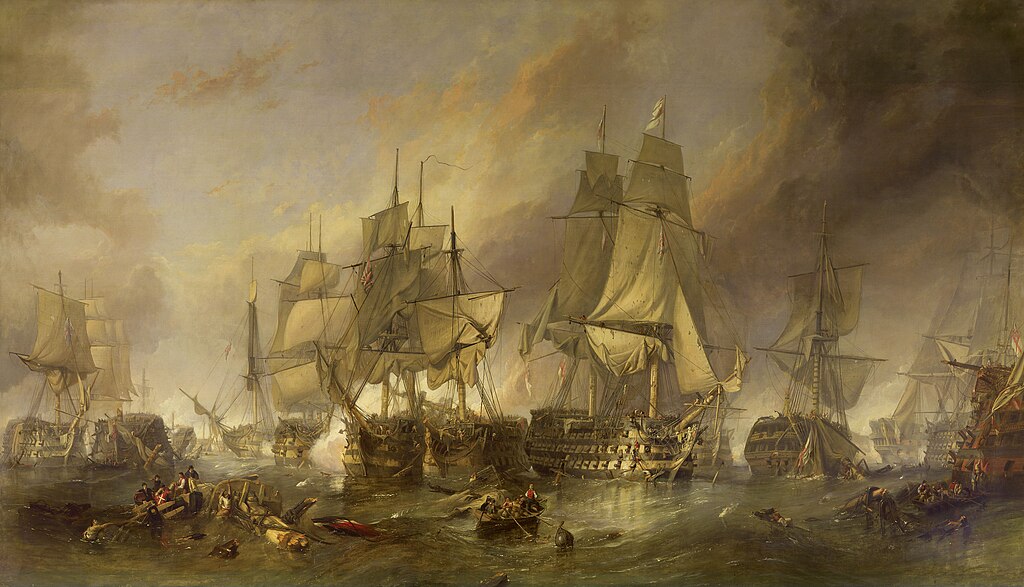 Online Talk (Zoom)
They Did Their Duty – Local Men and the Battle of Trafalgar
The story of the men of Teesside who fought in the British Navy in the Battle of Trafalgar on the 21st October 1805.
Speaker: Martin Peagam
---
Saturday 25 November 2023 – 10:30am
Venue: Dorman Museum, Middlesbrough
The Elgee Memorial Lecture, hosted by Teesside Archaeological Society
Aethelfrith of Northumbria and the Battle of Chester: Fact or Fiction?
Speaker: David Mason
---
Saturday 20 January 2024 – 10:30am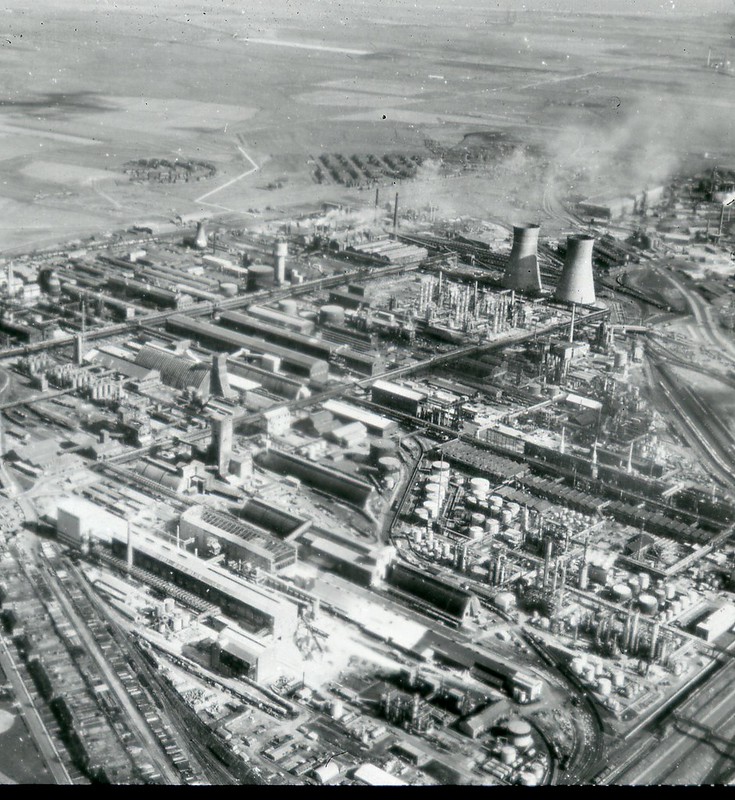 Online Talk (Zoom)
From Steam Engines to Toilet Cubicles; the Story of a Stockton Factory
A talk covering the story of a factory in Norton Road, Stockton over a period of almost 160 years, from the production of railway locomotives through marine engines, and aircraft parts to toilet cubicles. Join this talk by an expert speaker on Stockton's history and all will be revealed!
Speaker: Alan Betteney
Sign Up To Attend (Free)
---
Saturday 24 February 2024 – 10:30am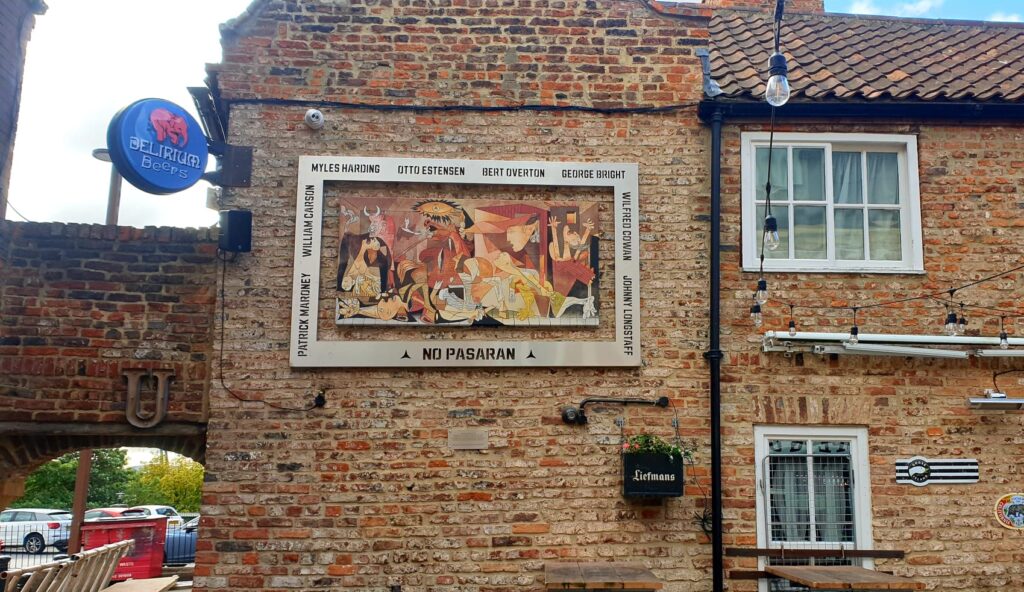 Venue: Dorman Museum, Middlesbrough
The Stockton International Brigade Memorial
In April 2018, after the folk trio The Young'uns performed The Ballad of Johnny Longstaff at Stockton's Arc Theatre, publican John Christie, a member of the International Brigade Memorial Trust (IBMT), was inspired to create a lasting memorial to the men from Stockton-on-Tees who served in the International Brigade during the Spanish Civil War. Exactly five years later, in April 2023, a series of events in Stockton Town centre saw relatives of some of the named volunteers, and supporters, dedicate the Stockton International Brigade Memorial. Tony Fox, also an IBMT member, will describe aspects of the successful funding campaign, the events which have been associated with the Stockton memorial whilst highlighting some of the experiences of the eight volunteers who are named on the Stockton memorial.
Speaker: Tony Fox
William Emerson, "the Hurworth Philosopher" (1701-82): Towards a Reappraisal
William Emerson was famed in his time as one of England's leading mathematicians. Now largely forgotten except by historians of maths and in the village where he was born and lived all his life, he was largely self-taught and celebrated then and later for his eccentric and curmudgeonly character. The image, created by a short memoir published in 1793, still dominates accounts of his life. Steve Erskine and Tony Pollard are engaged in a reappraisal of his local standing and place in the intellectual world of the Enlightenment. This talk will present some of our preliminary findings and suggest (surprise, surprise), that Emerson's story is far more complex than the received legend.
Speaker: Tony Pollard
---
Saturday 23 March 2024 – 10:30am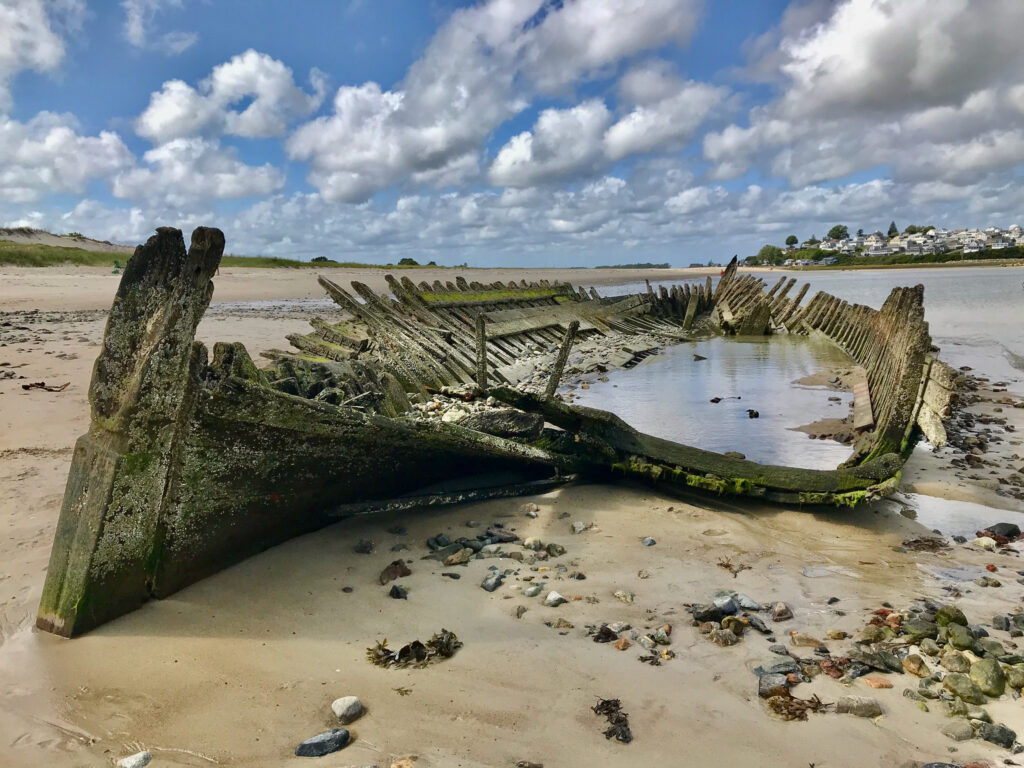 Online Talk (Zoom)
All At Sea; Exploring maritime records and stories from Teesside Archives
The sea forms an important part of our region's identity, with our history of shipbuilding and marine navigation. Christine Corbett of Teesside Archives looks at some of the maritime records and stories held in their collection.
Speaker: Christine Corbett
Sign Up To Attend (Free)
---
Saturday 20 April 2024 – 10am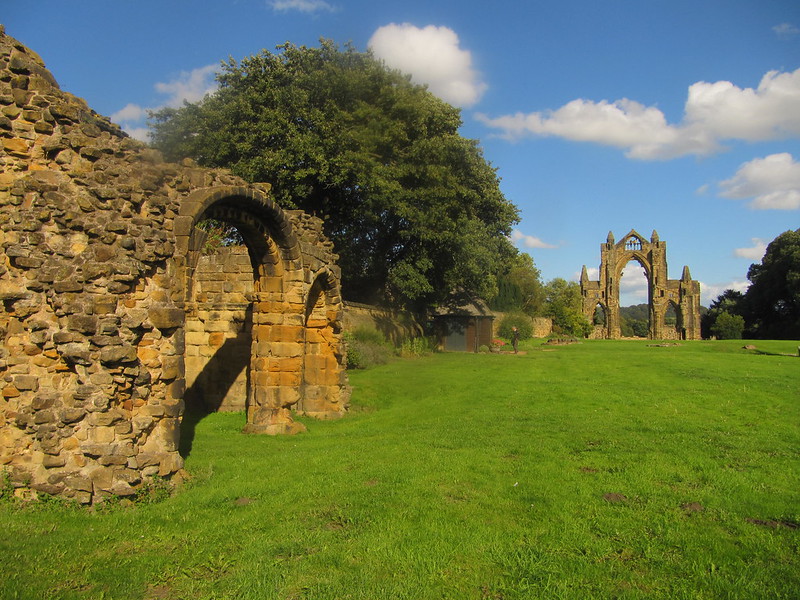 Venue: Dorman Museum, Middlesbrough
Annual General Meeting
The Treasures of Gisborough Priory
Tales of some of the important items from Gisborough Priory. Learn about the processional cross, which became an object of concealment after the Dissolution and many other objects from one of our region's best-loved historic buildings.
Speaker: Christine Clarke
Slaughter in Co. Durham: 844 and Viking Massacre at Bishop Auckland
A bloody battle was once fought in Bishop Auckland in which the king of Northumbria was slain, his army was massacred, and the victorious Viking invaders then celebrated by committing "plunder, rapine and slaughter everywhere". Everyone knows about 1066 and the death of King Harold, but now we can add another battle to the list. Besides Hastings and 1066, we can talk about Bishop Auckland and 844. What happened there was just as dramatic, and should get Bishop Auckland into all the history books.
Speaker: Dr Andrew Breeze