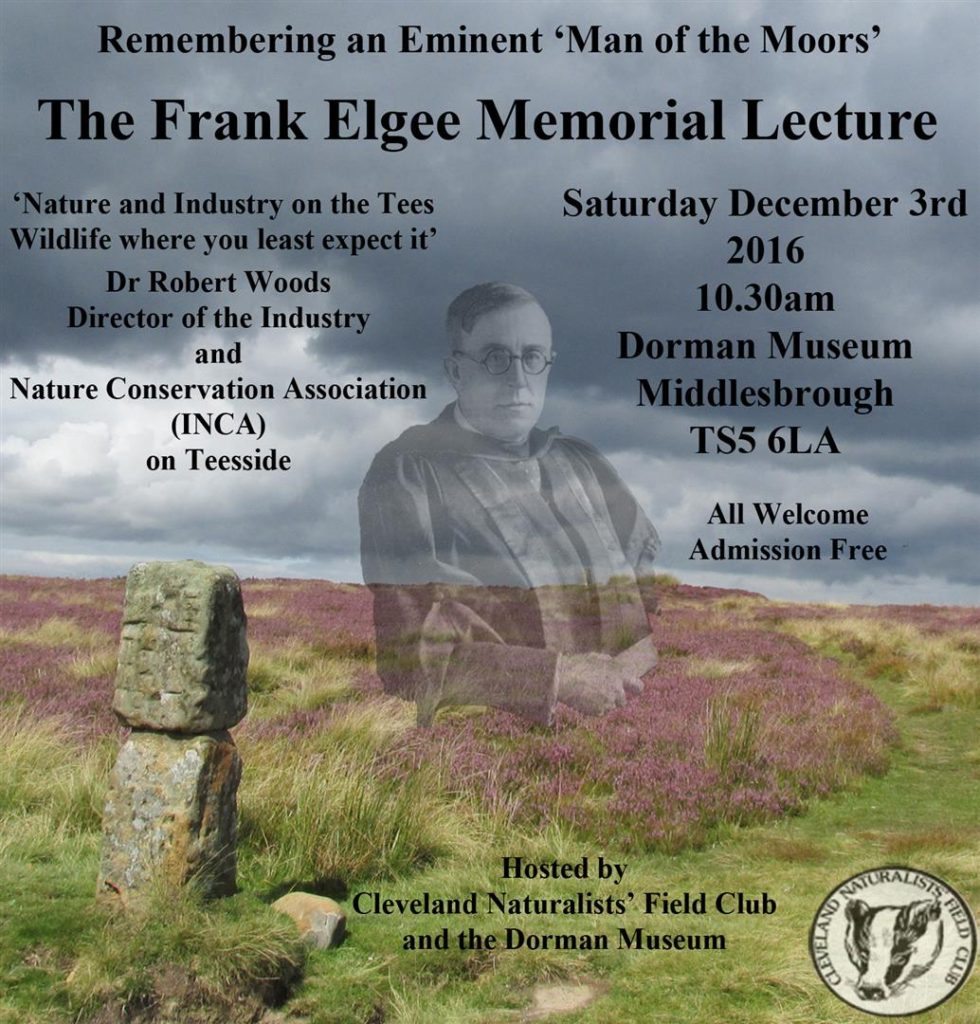 The Frank Elgee Memorial Lecture
'Nature and Industry on the Tees'
Saturday December 3rd 2016 10.30am
Dorman Museum Middlesbrough TS5 6LA
Every year a lecture is held which celebrates and remembers the life and works of Frank Elgee.
This year's Elgee Memorial Lecture is to be delivered by Dr Robert Woods, the Director of the Industry and Nature Conservation Association (INCA) on Teesside.
Dr Woods  will speak on 'Nature and Industry on the Tees-Wildlife where you least expect it'.
The lecture is free and everyone is welcome to attend.