Cleveland & Teesside Local History Society is hosting a series of online talks this Spring, bringing a wide range of topics on the places, people and recent historical research going on in our region.
All of these talks are free to attend, and will be held online over Zoom.
The talks will run twice per month from late March to the end of May, and look at various different parts of Teesside.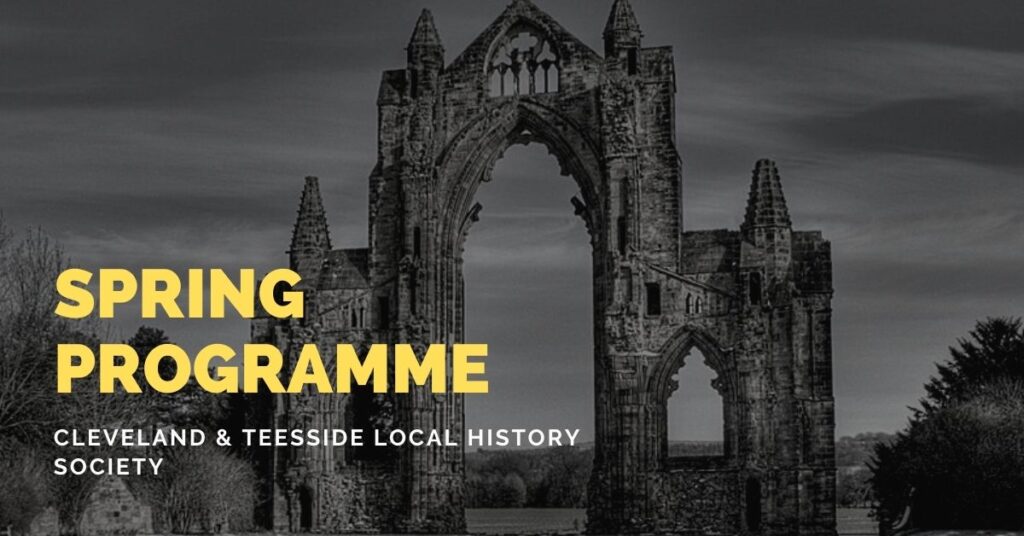 The programme includes:
Saturday 27th March @ 2pm
Meet Me at the Maison
Martin Peagam
For generations of young men and women, the Maison de Danse in Stockton on Tees was the place where romance blossomed. The Maison was not alone, however, as Stockton had lots of dance halls. From the 1920s onwards they provided music, fun, and more. Especially during the dark days of World War 2. Martin Peagam tells the fascinating story of how the Maison and other dance halls came about, and of the bands and musicians who provided the soundtrack to people's lives.
Saturday 10th April @ 2pm
Excavations at Newport Ironworks
Alan Rae
Recent excavations on the site of the former ironworks in Middlesbrough's Newport district have been "by far the best industrial archaeological site I have been involved with in 30 years" according to Alan Rae. Learn about the excavations and see some fascinating pictures.
Saturday 24th April @ 2pm
An Introduction to the Life and Work of Christopher Dresser
Linda Polley
Christopher Dresser was the first industrial designer and was co-founder of the Linthorpe pottery in Middlesbrough. Linda Polley brings his legacy to life in this illustrated talk.
Saturday 8th May @ 2pm
Tales from Gisborough Priory
Christine Clarke
The often-unheard tales from one of Teesside's best historic landmarks. Hear about Lord Gisborough's family tree, Peter de Brus, Lucy de Twheng and the secret tunnels of Gisborough Priory.
Saturday 22nd May @ 2pm
The Silent Warriors of Teesport
Phil Philo
The book Silent Warriors of Teesport by John Watson tells the fascinating story of a much-neglected submarine flotilla based on the River Tees throughout the First World War. This illustrated talk is delivered by former chairman of Friends of Redcar Cemetery, Phil Philo.
How to Attend
To find out more and register to attend any of these talks, please visit our Programme Page: http://ctlhs.co.uk/spring-online-talks-programme/