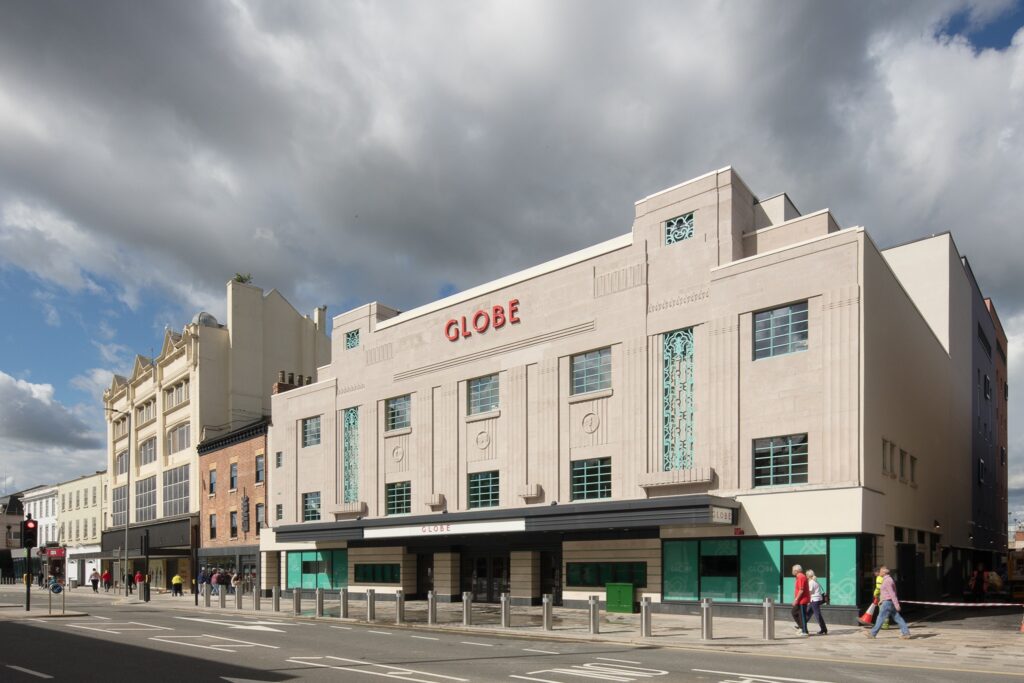 Sunday 15th May 2022
10.00am – 12.00noon
Free
Guided Walking Tour of Stockton High Street
Join us on a guided walk around Stockton's High Street along with Teesside Archives and Stockton's Townscape Heritage.
Discover the history of its buildings and hear about the people who lived and worked here.
Learn about the work of the Townscape Heritage project at the Northern end of the High Street and on Norton Road. Hear about the recent excavation at Tennant Square and the plans for the site.
Meet us at Corrdells (next to the Globe) for a hot drink before the tour starts.
Booking is essential spaces are limited so please get in contact as soon as you can.
To book contact Eleanor Blyth via email eleanor.blyth@stockton.gov.uk or by phone on 01642524442.
Sunday 15th May 2022
1.00pm
I sing of my comrades: Remembering Stockton's International Brigaders
Local historian and author Tony Fox tells the story of eight men from Stockton who joined the International Brigade during the Spanish Civil War.
The talk takes place at the Heugh Battery Museum in Hartlepool.
The talk is free but admission to the museum is on a Pay What You Decide basis.
Monday 16th May 2022
12.00noon – 1.00pm
Free
How Middlesbrough Saved the World's First Passenger Railway and Changed the World
Jay Tee, Award Winning Film Maker/Director of influential film- Historic, gives a return performance of this popular beginner's guide to Middlesbrough's pivotal role in the industrial revolution and early development of the railways in the 1830s.
Jay has worked with the BBC, The Guardian and Arts Council England. He is also President of Darlington Branch of Friends of Stockton Darlington Railway 1825 but is speaking in a personal capacity at this event.
Come and hear about stupendous Victorian machines, slavery, social subordination, billion-dollar deals and our town's proud history.
No need to book, just come along, plenty of room.
Meet on North Street, outside Myplace (Custom House), North Street, Middlesbrough TS2 1JP
Wednesday 18th May 2022
11.00am – 1.00pm
Free
James Cook's Marton
Join Captain Cook Birthplace Trustee Robert Nichols at Captain Cook Birthplace Museum for a guided tour around James Cook's Marton.
We will start with a stroll through Stewart Park to look at Cook's birthplace in the lost village of East Marton. We will then walk through former West Marton to discover more about the buildings and history of this area.
Meet in the entrance area for Captain Cook Birthplace Museum. Stewart Park, Marton-in-Cleveland, Middlesbrough,TS7 8AT
Thursday 19th May 2022
11.00am – 12,00noon
Hebrew Prayer House, Ayresome Green Lane, Linthorpe, Middlesbrough TS5 5DW
Free but donations welcome
Walk and Talk
"Women at Work and at War"
A walk and talk with local historian and member of the Friends of the Cemetery Ian Stubbs, looking at some of the famous and not so famous women associated with work and war that are buried in Linthorpe Cemetery.
Did you know that the woman who founded Maternity and child welfare services in the town rests in the cemetery as do the nuns who founded and ran the first cottage hospital in the country?
One of the performers from the world-famous Elliott Savonas also resides here.
There are also a number of nurses, women at war and others who served our town in many fields of work, as well as the wives of some of the famous industrialists who helped to develop our town resting here too.
Friday 20th May 2022
6.00pm – 7.30pm
Free
Café Etch: The History of 5, Gilkes Street
Join the owners of Cafe Etch and explore the history of a Middlesbrough terraced town house through time.
Named after the previous occupants, Peel Engravers, Cafe Etch retains much of the history or over 100 years as a family house and a commercial premises.
Learn about the families that have lived and worked in 5 Gilkes Street and see the evidence they have left behind.
AND Don't Forget!
There are events taking place hosted by Stockton Central Library and Middlesbrough Central Library all week!