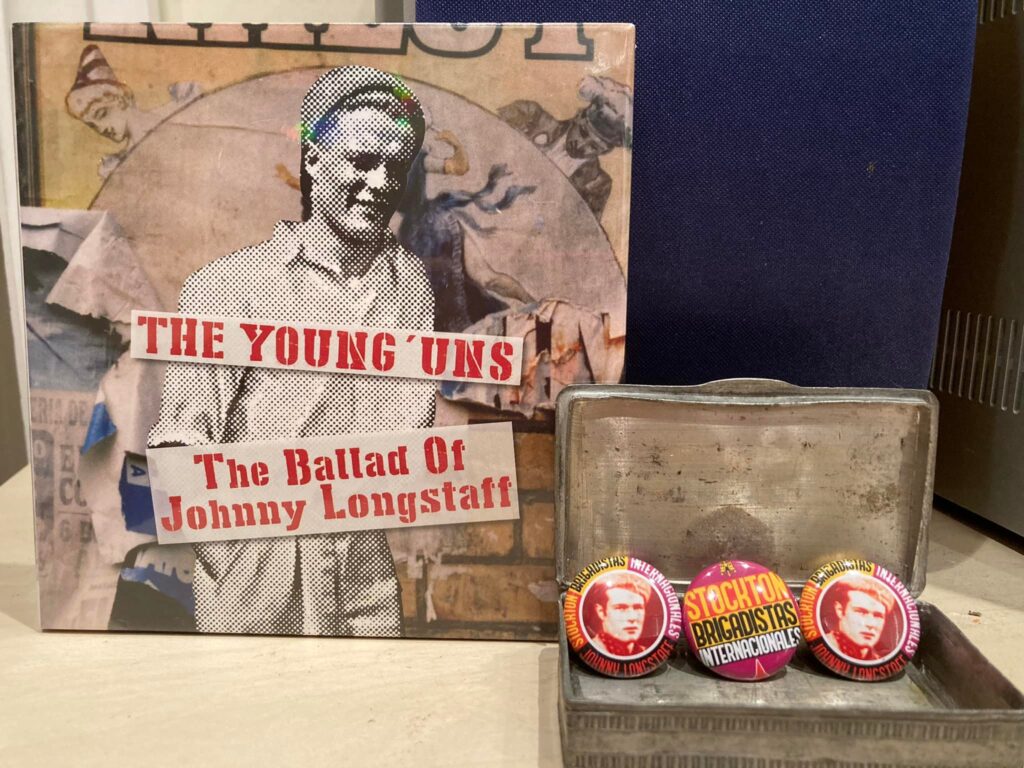 1st May 2022
BBC Radio Three
7.30pm
The Ballad of Johnny Longstaff
Drama on 3
Listen as award-winning folk band The Young'uns' tell the true and amazing story of Johnny Longstaff.
Johnny was born in Stockton-on-Tees in October 1919, and his early life was marked by poverty. At the age of 15 he joined the 1934 hunger march to London. He played a part in the Battle of Cable Street then enlisted in the 15th International Brigade and left to fight in the Spanish Civil War in September 1937. During the war he took part in a number of battles, and was severely wounded and temporarily blinded.
Despite initially being rejected for service in the Second World War, Johnny continued his fight against fascism and fought in North Africa and Italy, including the Battle of El Alamein and Monte Cassino. He became a sergeant and was awarded for gallantry.
Johnny's life inspired folk singers The Young'uns to produce a musical theatre production, The Ballad of Johnny Longstaff.
The Young'uns are an English folk group from Stockton-on-Tees who won the BBC Radio 2 Folk Awards "Best Group" award in 2015 and 2016 and "Best Album" for Strangers in 2018.
This event was recorded live in Stockton.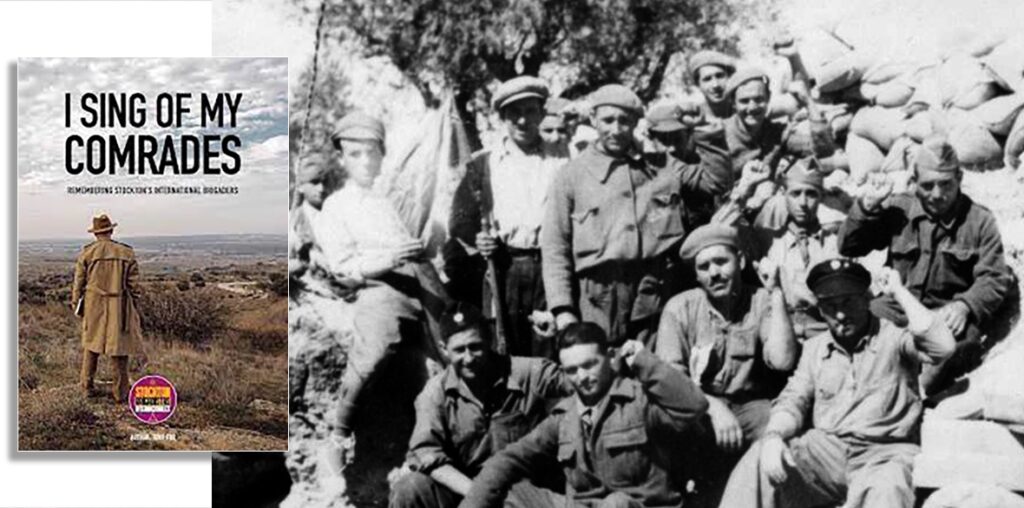 Tuesday 3rd May 2022
7.00pm
Free
I sing of my comrades: Remembering Stockton's International Brigaders
Local historian and author Tony Fox tells the story of eight men from Stockton who joined the International Brigade during the Spanish Civil War.
This is a free virtual talk hosted by Cleveland & Teesside Local History Society.
To register for the talk, visit https://www.eventbrite.co.uk/e/i-sing-of-my-comrades-remembering-stocktons-international-brigaders-tickets-327545947747

Tuesday 3rd – Thursday 5 May 2022 inclusive
10.00am – 4.00pm
Dorman Museum, Middlesbrough
Free
Welcome Back Teesside Archives!
Teesside Archives are pleased to be reopening their doors in their new home at The Dorman
Museum. Come by to see us in our new space. Staff will be on hand to answer any questions or queries about how the service will be operating in the future. We will also be taking details for those interested in booking in a visit to view our collections.
Whether you're a previous user or you've never visited us before, everyone is welcome. We can't wait to see you!
Saturday 7th May 2022
2.00pm – 4.00pm
Drakes Bookshop, Silver Steet, Stockton on Tees
Free
Meet the Author: 'I Sing of My Comrades'
Tony Fox, local historian and author of 'I Sing of My Comrades' will be at Drakes bookshop to sign copies of his book and chat about his research.
35, 000 men and women from all over the world volunteered to serve the Spanish government during the Spanish Civil War; almost all as part of the The International Brigades or associated medical services.
I sing of my comrades tells the stories and highlights the experiences of the eight men from Stockton-on-Tees who volunteered to serve in the XV International Brigade between 1936 and 1939.
AND Don't Forget!
There are events taking place hosted by Stockton Central Library and Middlesbrough Central Library all week!