Sunday 22 May 2022
11.00am
Locomotion Charity Run
On the 200th anniversary of the laying of the first track of the Stockton & Darlington Railway was laid, at St John's well in Stockton on Tees, why not combine history and running?
The Locomotion Trail Run celebrates this important anniversary with a 10k trail run starting and finishing at the appropriately named Locomotion Pub in Eaglescliffe, which is located close to the where the original railway ran.
There will be participation medals for all competitors together with first rail trophies for the male and female winners of the event.
This is a charity event and the proceeds are generously being donated to the Butterwick Trust.
Details of the route are here:
https://gb.mapometer.com/running/route_5344542.html…
So, what are you waiting for?
To enter the race please click here:
https://locomotioncharityrun.webstarts.com/
Northern Rail are kindly providing free parking at Eaglescliffe railway station on the day.
The event is organised by the Locomotion Pub with sponsorship being kindly supported by the Co-op, Tanfield Brothers and C.A. Ross Architects.
PS If you do not want to run, why not come along and support the event and help celebrate a historic anniversary!
Tuesday 24th May 2022
2.00pm
Virtual Talk hosted by Tuesday Talks
Free but donations welcome
The Turner Family and the Kirkleatham Estate
As Conservation Officer at Redcar & Cleveland Council, Stewart Ramsdale compiled a huge archive of documents and photographs of the Kirkleatham Estate, home of the Turner and Newcomen families and their successors.
In this talk, Stewart will provide insights into this important local family.
​To listen to this talk, visit
https://sotherans.wixsite.com/tuesday-talks
Wednesday 25th May 2022
2.00pm – 4.00pm
Free
Archaeology of St Hildas
Middlesbrough new town was developed from 1830, recent archaeological surveys and test pits have revealed new evidence of the early years of the Infant Hercules and also tantalising indications of what may have existed before.
Join Salford Archaeology Project Officer, Oliver Cook as he reveals his findings and artefacts, including one of Middleesbrough's oldest coins.
Join us for this talk in Myplace in the old Custom House, one of the oldest historic buildings remaining from the original historic core of Middlesbrough.
Event supported by BCEGI
Myplace (Custom House), North Street, Middlesbrough TS2 1JP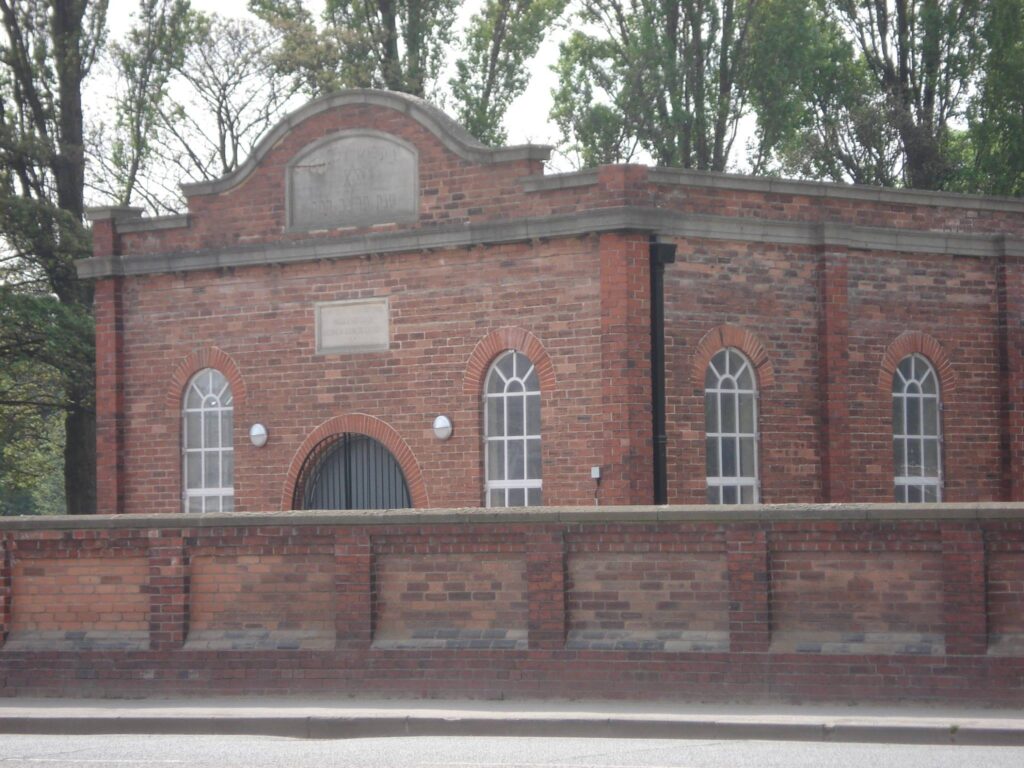 Thursday 26th May 2022
10.00am – 11.00am
Hebrew Prayer House, Ayresome Green Lane, Linthorpe, Middlesbrough TS5 5DW
Free but donations
Walk and Talk
"Engineers and Inventions"
A walk and talk with local historian and member of the Friends of the Cemetery Ian Stubbs, looking at some of the famous and not so famous people associated with Engineering and Inventions that are buried in Linthorpe Cemetery.
Did you know that the man who designed the cliff hoist at Saltburn by the Sea and helped to develop the popular Victorian sea side resort rests in the cemetery, as do the owners and managers of iron works and engineering enterprises that helped to grow our Victorian boom town?
One of the local electrical engineers and inventors William Lord who even had the word inventor etched on his gravestone also resides here.
There are also a number of railway engineers, marine engineers and war-time Royal Engineers and others who served our town in many fields, as well as some of the people associated with the famous industrialists who helped to develop our town resting here too.

Thursday 26th May 2022
12.00noon – 3.00pm
Free
Preserving Your Family History with Teesside Archives
As part of Middlesbrough's High Street Heritage Action Zone join Teesside Archives to find out how to create and preserve your own family archives including photos, objects, documents etc…
Bring along any small items to get expert tips and guidance from conservator Helen Kendall.
Refreshments provided.
The Masham/Navigator North, 27 Linthorpe Road, Middlesbrough TS1 1RL
Saturday 28th May 2022
1.00pm – 3.00pm
Free
Middlesbrough's Historic High Street Talk
As part of Middlesbrough's High Street Heritage Action Zone join local historian p.a. morbid for a talk taking inspiration from the town's historic high street.
The talk will feature key locations from an interactive map of the Heritage Action Zone which is also available to pick up or download via www.historicquarter.co.uk
This will include some well-known locations such as Newhouses – now Chequers Bar on the corner of Albert Road/Wilson Street and The Odd Fellows Hall which once stood on Bridge Street West.
Tickets should be booked by email to hiddenmbro@navigatornorth.com
The Masham/Navigator North, 27 Linthorpe Road, Middlesbrough TS1 1RL
Tuesday 31st May 2022
7.00pm – 9.00pm
Tickets – £5
My Boro Debut
When was your first time?
Was it daytime or evening?
What do you remember about the build-up and the events of your Boro debut?
Join us at Base Camp with our guest panel and share your memories of your very first Boro game.
Copies of the 3rd reprint of the book My Boro Debut by Robert Nichols will be available to buy.
Base Camp, Exchange House, Exchange Square Middlesbrough TS1 1DB
AND Don't Forget!
There are events taking place hosted by Stockton Central Library and Middlesbrough Central Library all week!