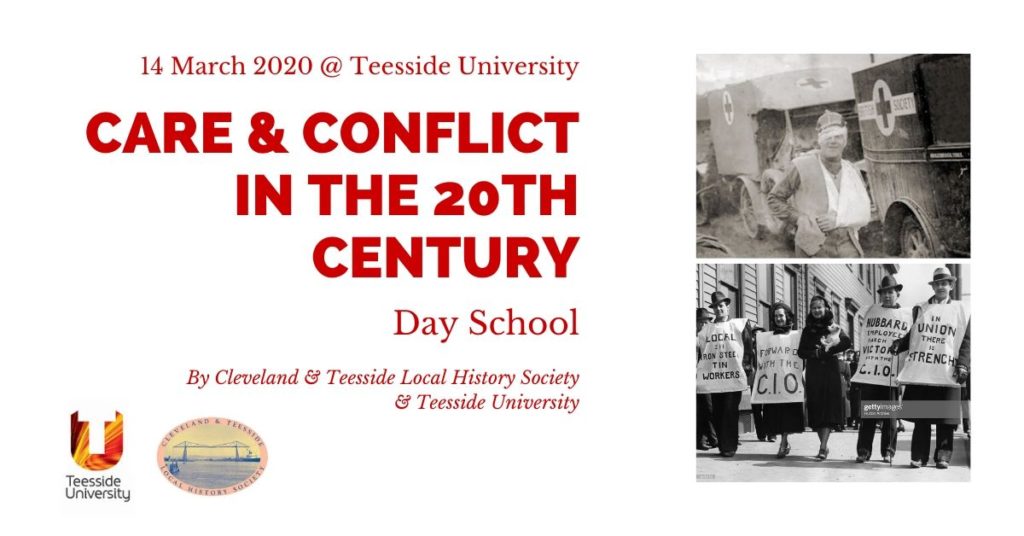 Cleveland & Teesside Local History Society and Teesside University will be holding their joint Day School on 14 March 2020 at the University in Middlesbrough.
The theme will be "Care and Conlict in the 20th Century"
Talks by expert speakers cover a range of topics from World War I on Teesside to Harold MacMillan in Stockton; the Suffragettes to the Steel Strikes.
To attend, please download the information form here
Please bring your own lunch (there are lots of eateries in the area around the University). Teas and coffees will be provided.
Car parking – please use the Greig Building car park off Woodlands Road, postcode TS1 3EZ.
Tickets are also available on the door.