The Society was deeply saddened to learn that our long serving Committee Member, Allan Wilby, died on Wednesday 14 April 2021.
Allan was 89 years old and died after a short illness.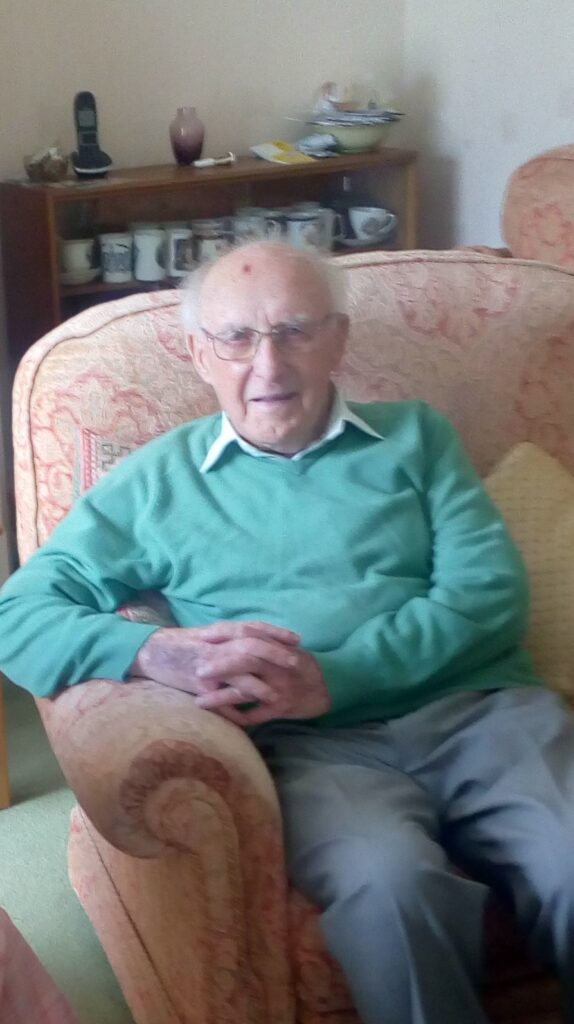 Allan was born in South Bank and had a life-long interest and affection for the Teesside area and its people, and a love of the neighbouring countryside.
Joining the Cleveland & Teesside Local History Society in 1982, Allan soon after became Programme Secretary, going on to serve in that capacity for an amazing thirty-seven years. He was very skilled at organising a varied programme of speakers. Allan must have organised at least 400 talks for the Society, ran the Society Bookstall for a few years, and always took an active part in all the Society's activities.
Allan, a keen walker with a fund of tales about places in the area, also introduced the idea of taking Members on walks and visits to various places of historical interest. In addition, he persuaded his wife, Margaret, to become Treasurer in 2009 and she served in that capacity for ten years.
After national service in the RAF and six years as an apprentice electrician at the Britannia Works (Dorman Long, in Middlesbrough), Allan found his true vocation and qualified as a teacher St John's College, York. He taught for a short time at the junior school in Marske, then joined Longlands College in about 1962/63 as an Assistant Lecturer in the recently established Department of Science and General Studies. The following years saw Allan establish himself as first a Lecturer II and subsequently a Senior Lecturer. By 1986 Allan was the Head of the Department of General Studies, a role he fulfilled until 1992, when he retired, age 60.
Retirement gave Allan more time to devote to his family and to enjoy his many and varied interests.
Allan married Margaret in 1961 and the marriage was blessed with twin daughters, Janet and Alison, of whom he was immensely proud. In later years, he and Margaret were devoted and loving grandparents to their grandchildren.
With Margaret, Allan enjoyed going to music concerts and amateur drama productions at local theatres. Allan also enjoyed walking in the countryside, mostly in Yorkshire, but also in other parts of the country, and in Wales. He had a wonderful "collection" of "Cleveland Curiosities", developed a passion for book-binding, and was actively involved in both the Probus group and, of course, the Cleveland & Teesside Local History Society.
People have commented that what they recall most about Allan was his kindness, generosity and encouragement of others.
The motto of St John's College is Ut Vitam Habeant et Abundantius, which translates as 'They may have life and have it more abundantly'.
Allan Wilby, a man with a passion and zest for life, a man who was interested in anything and everything, and a man who left everyone he met smiling, truly lived by that motto.
He will be greatly missed.
RIP Allan Wilby 6 January 1932 – 14 April 2021