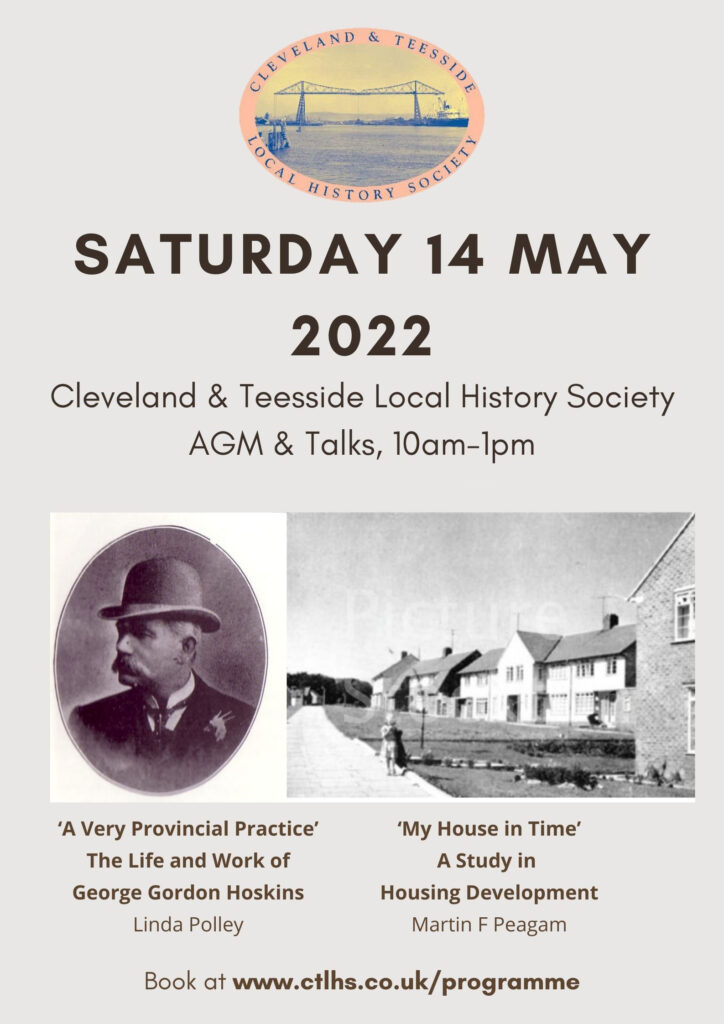 The Annual General Meeting of the Cleveland & Teesside Local History Society will take place on Saturday 14 May 2022.
** UPDATE – the meeting will now be held on Zoom.
Please note that this is a different arrangement to that previously advertised in the Newsletter (which stated that the AGM would take place on 9 April via Zoom).
The business of the AGM should not take too long and will be followed by two talks: Linda Polley will talk about the life and works of George Gordon Hoskins, an architect responsible for the design of many prominent local buildings, including Middlesbrough Town Hall, whilst Martin Peagam will reflect on how his childhood home reflected a major shift in post-war housing policy.
The AGM will commence at 10.15am.
The two talks will take place 10.30am – 11.30am and 11.45am – 12.45pm, with a brief interval between.
The agenda and papers for the AGM are available in the Members Only area of the Society web site.
Sign up to attend here: https://www.eventbrite.com/e/14-may-ctlhs-agm-2-talks-captain-cook-birthplace-museum-tickets-310385731077